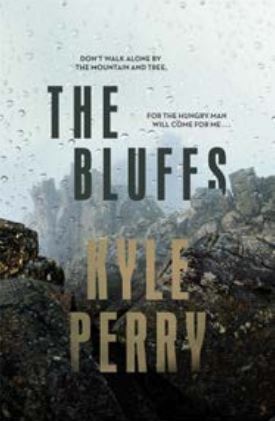 Item Information
ISBN: 9781760895679
Blackgum Item Code: PENG0936
Title: The Bluffs
Author: Kyle Perry
Imprint: Penguin
RRP: $32.99
More information:
At the bottom of the world, there is an island. It is a land of rugged wilderness, of ice and
snow and blistering heat, of the oldest tress on earth … They say extinct tigers still roam
there. They say other things roam, too.
When a school group of teenage girls go missing in the remote wilderness of Tasmania's
Great Western Tiers, the people of Limestone Creek are immediately on alert. Not long
ago, six young girls went missing in the area of those dangerous bluffs, and the legends
of 'the Hungry Man' still haunt locals to this day.